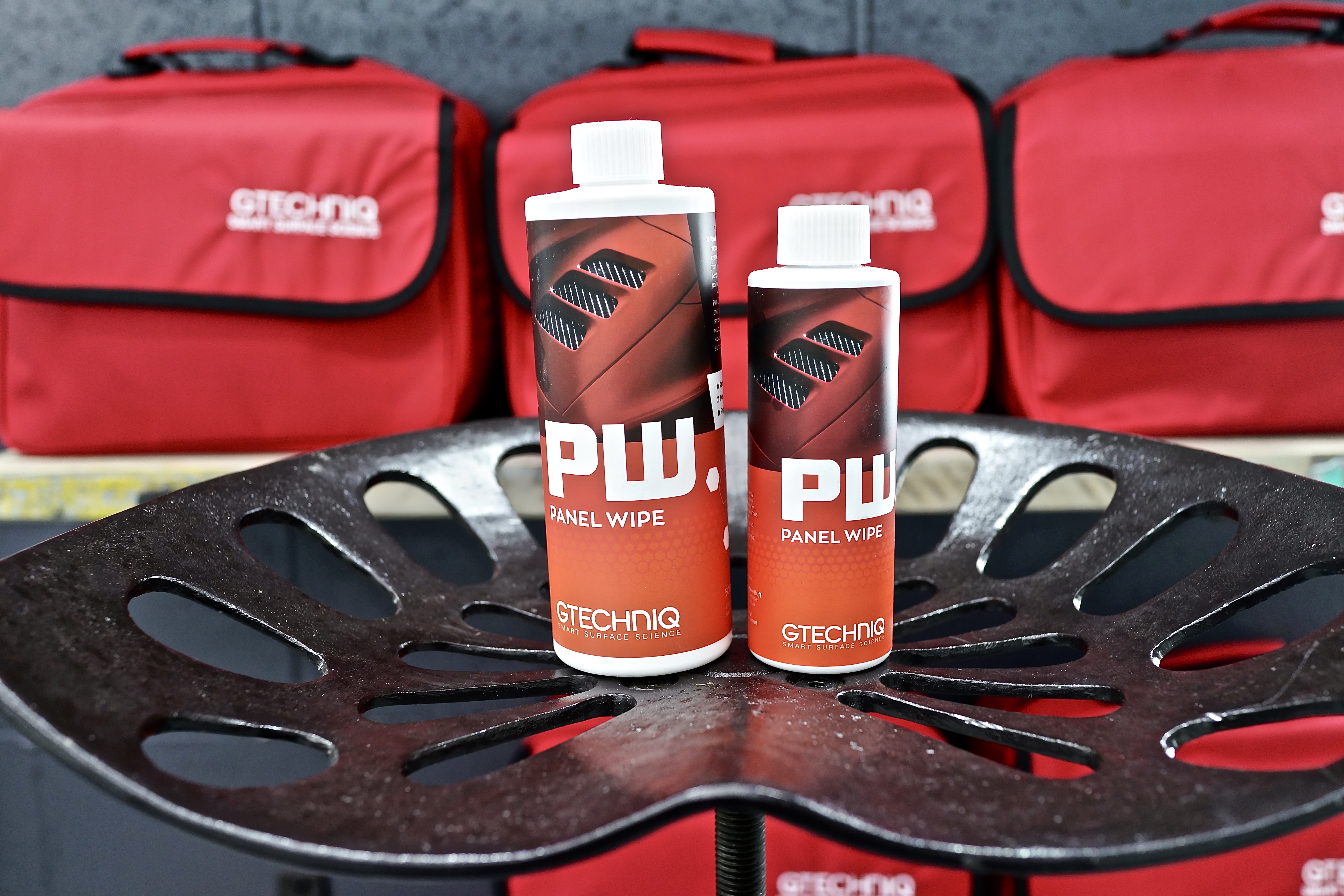 DESCRIPTION
Gtechniq Panel Wipe is designed to remove all polish residues so that ultra durable chemically bonding coatings and paint sealants such as Gtechniq C1 Crystal Lacquer, Crystal Serum and EXOv2 can form the maximum amount of bonds with your vehicle's paintwork.
The last stage of paintwork preperation for sealants, Gtechniq Panel Wipe is a blend of pure alcohols and aromatic solvents formulated specifically to give adequate working time to remove and dissolve polish residues and then flash off to leave a 100% decontaminated surface. 
Promotes bonding for Gtechniq C1, EXOv2, Crystal Serum and Crystal Serum Light. Contains no fragrances or colours.
HOW TO GUIDES
First, Ensure the surface is cool to the touch. We recommend to test on a small area of paintwork before use to ensure the product is compatible with your vehicle's paintwork (in order to effectively remove polish residues this product contains a high volume of hydrocarbons which will not affect original paintwork but can tarnish "smart" repairs and "resprays").

Simply spray Panel Wipe onto a surface and buff with a microfibre buffing cloth. Repeat if required. Warning: Do not use on vinyl or paint protection films. Store in a cool dry place. Use Panel Wipe within 2 years of purchasing, for best results, once opened use within 1 year.