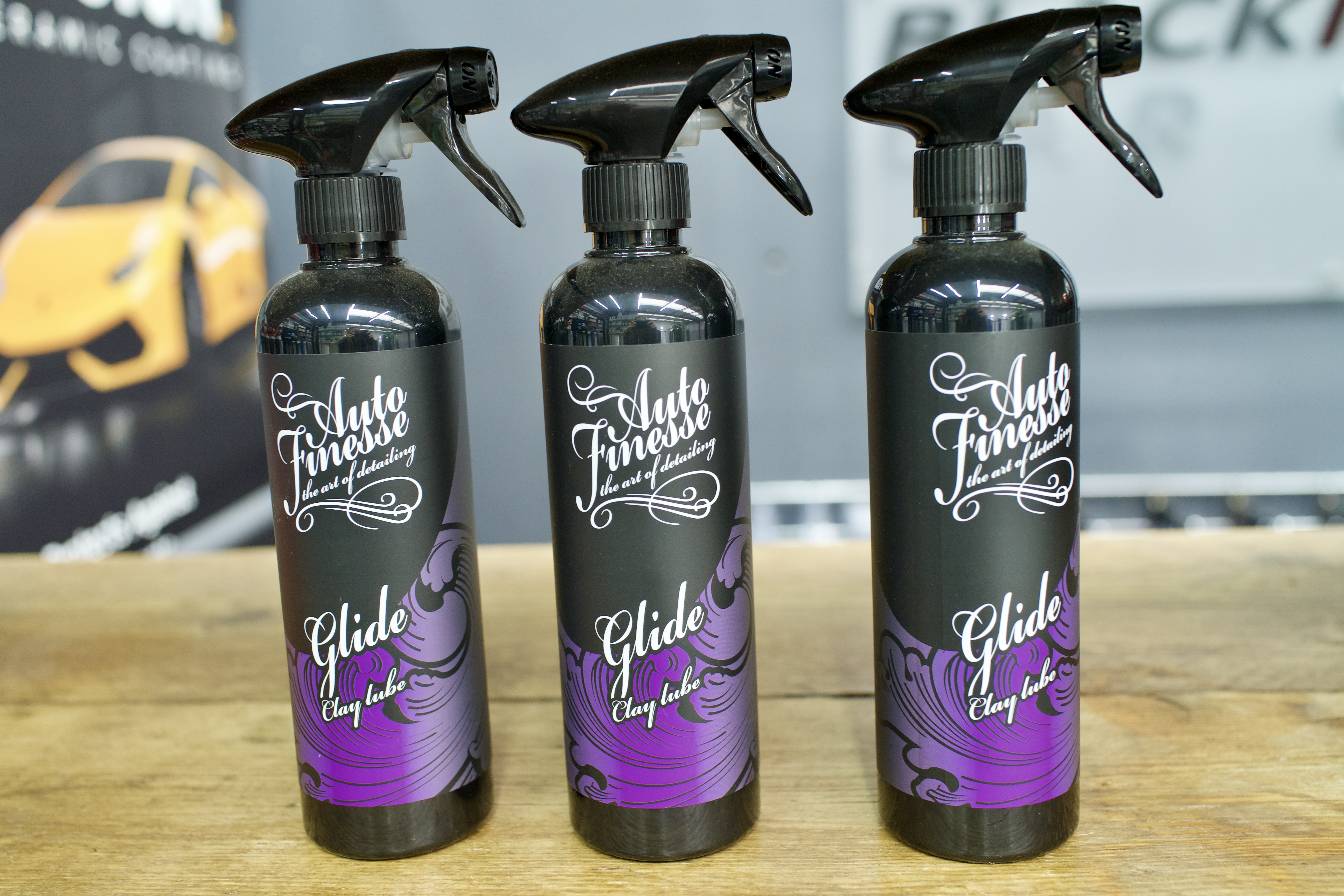 Auto Finesse Glide Clay Lube 500ml
The Auto Finesse® Glide clay bar lubricant has been designed to make clay barring your car much easier and efficient. Its special blend of slip agents help to encapsulate debris released during the claying process, and allow the Detailing Clay Bar to slide across the surface of the vehicle with ease. This greatly reduces the chance of marring.
Application:
Glide comes in one of our trademark black bottles with a clear mini trigger. This allows you to keep Glide by your side when clay barring your car. Glide works hand in hand with our fine Detailing Clay mitt and towel. The combination of both products gives you a "smooth as glass" finish to your paint work, glass and wheels.